Watch Tia Eat Tamera's Placenta – Yes, That Tia and Tamera; Yes, That Placenta
It sounds like what might happen if you slapped a Brazzers logo onto a Sister, Sister screencap, but no, this bit of ruined childhood news actually comes to us courtesy of the Mowry twins' reality show on Style.
Check out the GIFs below for a play-by-play of this weirdly affectionate scene, in which Tia literally eats – yes, eats – her sister Tamera's placenta. Surprisingly, without the use of mind control or being otherwise tricked into doing it.
Here we have the beginning, after Tamera has just asked Tia to do the nigh-unspeakable act. Everything's normal for at least 2 seconds, but then Tia turns around and opens her mouth to receive the dropper. Isn't she supposed to be the smart one?
Normal, grossed-out reaction:
And then she makes her first mistake of not running far, far away: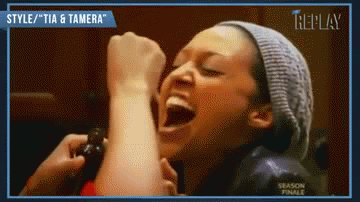 And then her second mistake of not spitting it out immediately: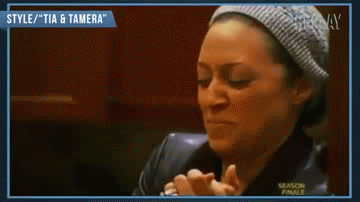 And now we have weird: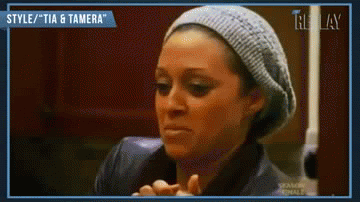 Granted, this isn't the first time the twins have ingested each other's bodily fluids on television, as Tia approached Tamera with a similar request to try her breast milk back in 2011. And according to the good ol' internet, placenta-eating (or placentophagy, thanks science!) can actually be really healthy for new moms, especially for staving off postpartem depression. Right.
See the full video for yourself here:
H/T + PicThx 3cbmTV2
Dominique would be a foodie if she had money to pay for food. For now, she gets by just looking at food photography, which results in at least one more starving journalism student every time Instagram breaks down.