'Taco Time' Chain Will Offer Street Tacos For A Limited Time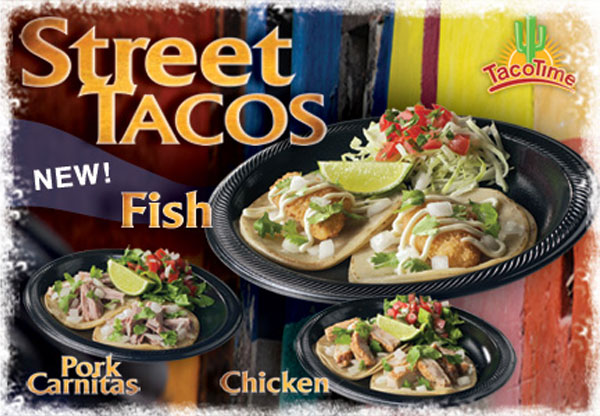 Jumping on the street taco and fish bandwagon in one fell swoop, the Arizona-headquartered Taco Time restaurant chain will be adding Street Tacos to their limited time menu. The tacos come in three varieties, starting off with a lightly breaded white fish with zesty fish taco sauce, all-white chicken or pork carnitas any of which come on soft corn tortillas, with diced onions and cilantro.
For those unfamiliar with the Taco Time brand, they maintain roughly 300 locations, the first of which was founded back in 1959 by Ron Fraedrick. Fraedrick, a University of Oregon alumni, opened the first Taco Time location adjacent to the University of Oregon campus over 50 years ago and since has expanded the operation across the United States and into multiple International countries.
Elie is a product of Orange County, CA. In early 2012, his dentist diagnosed him with 8 different cavities, three of which on the same tooth, as a result of his 23-year Sour Patch Kid addiction.