The Best & Worst Forgotten Fast Food Meals of All Time
Since what seems to be the dawn of time, fast food has been a staple in the American diet. Of course, in order to keep ravenous customers coming back for more, establishments frequently change their game up to keep our interests piqued. This leads to marvelous "limited-time only" specials such as the McRib and Dulce de Leche Shakes, as well as an ample amount of wtf-were-they-thinking items that have made their short-lived appearance in fast food history.
Seeking to entertain our cholesterol-filled hearts with nostalgia, the folks over at Thrillist compiled a list of 12 forgotten fast foods that (mostly) need to come back — with items "rated on a scale of 1 to 10, with 10 being 'Bring It Back Immediately!', and 1 being 'Let's Both Pretend This Never Happened.'"
Check out our favorites from the list below:
"Frings" from Jack in the Box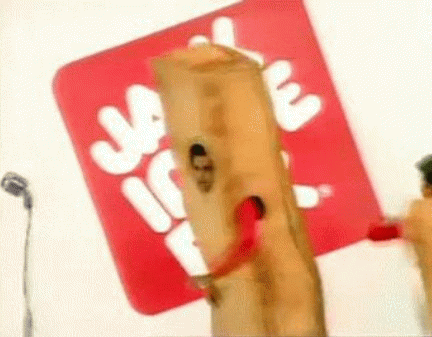 Genius! How many times have you been forced to choose between fries and onion rings at the drive thru? You're sitting there, car running and you can feel the tension building between you and the cashier on the other end of the speaker box. Yet, you can't bring yourself to decide between an order of fries or onion rings, because to get both would be simply unthinkable.
The Frings provided a solution to this awful dilemma by simply combining fries + onion rings in one order. As Thrillist points out, you can technically still "buy both and just mix them up" but that would be too logical for our taste buds.
Bring It Back Factor: 7
_____________
McDonald's Pizza
No No No! McDonald's was never meant to make pizza. This is like Domino's trying to bake cake. It just isn't right and turned out to be awful. Thank goodness this pizza imposter was metaphorically killed with fire.
Bring It Back Factor: 1
_____________
The McDonald's Arch Deluxe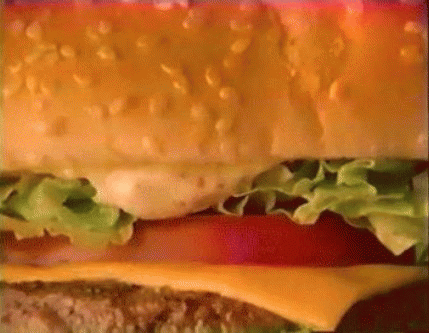 The "Arch Deluxe" was the chain's failed effort to offer adults a frou frou burger made with stone ground mustard sauce and a potato roll. Yet, in the same way that the McDonald's Pizza fell flat, the Arch Deluxe didn't quite fit in with the rest of the menu. I'm going to take a wild guess and say the bougie burger looked a little funny next to the greasy McNuggets and BigMac oozing with every hotmess guilty pleasure on earth. Bottomline: You don't go to Mickey D's for fine dining.
Bring It Back Factor: 2
_____________
Sonic Pickle O's
Fried. Pickles. Aka Fried pickle chips for the ideal snack when hit with a case of the drunchies. According to Thrillist, rumor has it that they'll occasionally pop up at select locations
Bring It Back Factor: 7
_____________
The McD.L.T.
The McD.L.T. was a packaging solution to soggy lettuce and tomatoes. The item was simply a burger placed in a box that separated the tomatoes, lettuce and cheese in its own compartment and the hot burger in another. (For the record, the cheese totally belonged on the "HOT" side.) Apparently, the specialty box took 1.5lbs of Styrofoam to create, which is what probably lead to it's untimely death.
Although, let's be real: This 80s musical featuring  George Costanza prancing around with an appropriately diverse musical cast is the real reason they need to bring the McD.L.T. back.
Bring It Back Factor: 8
_____________
Wendy's SuperBar
The concept of a fast food superbar is one of those things that sound stellar in theory but go oh-so terribly wrong in reality. Wendy's "SuperBar" was an inglorious mashup of a salad station ("Garden Spot"), pasta station ("Pasta Pasta") and Mexican station ("Mexican Fiesta") encouraging guests to pile on as much spaghetti, refried beans, vanilla pudding and lettuce you could on your plate.
We don't really need to explain how this idea went awry.
Bring It Back Factor: 3
_____________
Head over to Thrillist for the full-on list of long lost fast food phenomena.
Charisma has an undying love for gritty literature and drinks coffee like water. She also hails from Toronto, Canada and is a die-hard Maple Leafs fan, sigh.