Doctor Who Cookie Cutters Because Cookie Cutters are Cool
Whovians and fellow nerds rejoice! Now you can have your Doctor and eat him too with these Doctor Who 3D Printed Cookie Cutters.
These baking wonders were crafted by a geek genius and include Daleks, the Tardis and even Weeping Angels (don't blink!) Of course, if the Doctor's enemy counterparts don't suit your cookie needs, you can always bake up a batch of the Doctor himself — available in both the 10th and 11th reincarnations.
It's obvious: These fandom friendly cookie cutters are a kitchen essential for any Whovian bakers out there.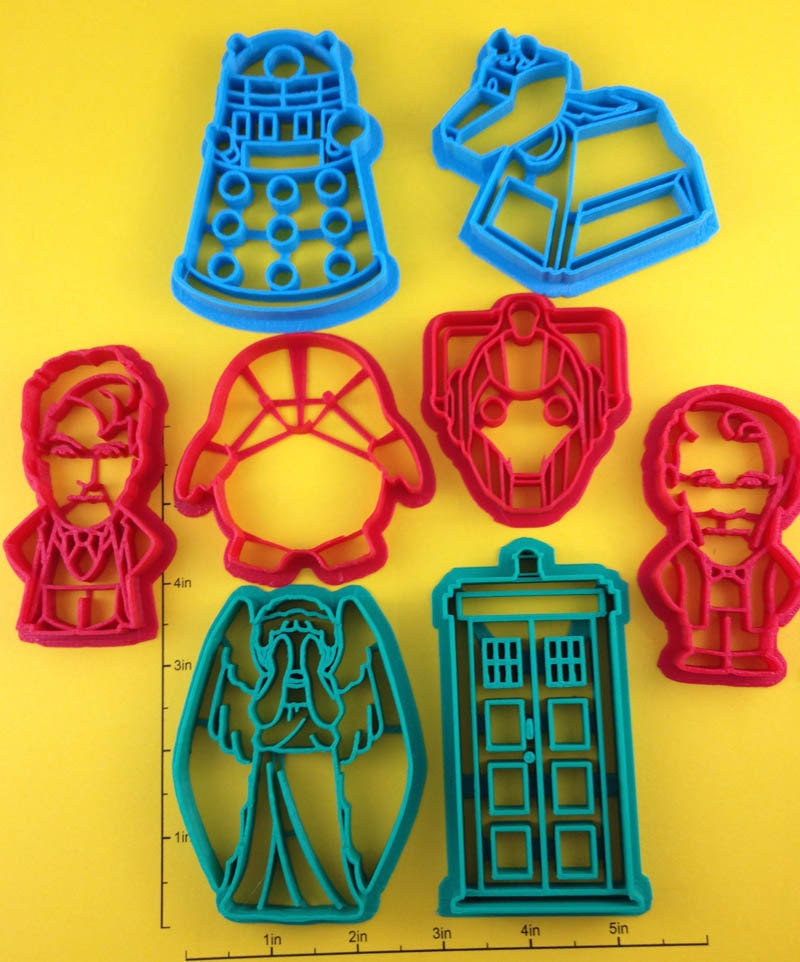 Doctor Who 3D Printed Cookie Cutters $6.50 @ WarpZone Etsy
H/T The Mary Sue
Ashley spends her days hidden away in a cubicle but moonlights as a blogger for her own website,
Chronicles of a Foodie
. She also contributes to
Cupcakes Take The Cake
and
Foodbeast
. She has an unusual affinity for nerdy mugs and an alarming amount of tea. You can usually find her hunched over her laptop typing away into the wee hours of the night.