Smoke the Rainbow: Proof that Skittles' Twitter Team is Perpetually High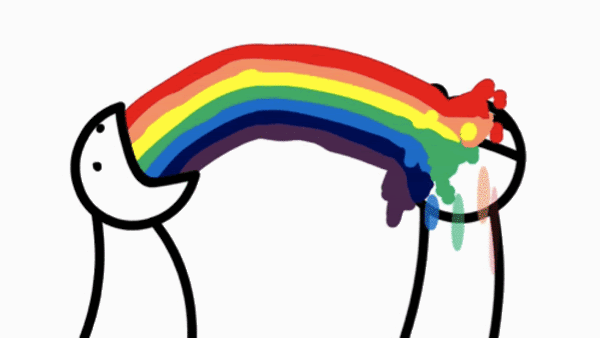 Maybe it's just me, but I've always thought of Skittles as rather innocuous – not my favorite candy, but if you offered me some, for sure I'd be stealing all the reds.
That is, I did, until I discovered that Mashable discovered that Redditors discovered its twitter page.
Equal parts brilliant marketing, shits-and-giggles and pure WTF, the Skittles twitter (*btw, trying so hard not to call it Skwitter) is perhaps the funniest thing to happen in <140 characters since @MishaCollins and @GodofBadassery.
Winning the internet, you're doing it right.
H/T Mashable
Dominique would be a foodie if she had money to pay for food. For now, she gets by just looking at food photography, which results in at least one more starving journalism student every time Instagram breaks down.